Does your relationship have a future?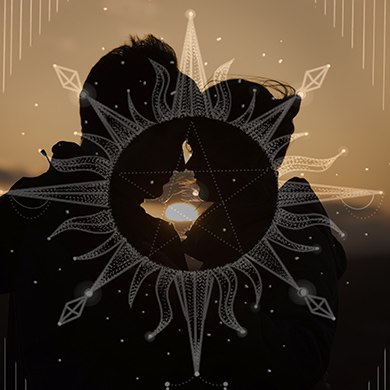 Is this the person I want to spend the rest of my life with or is it just a fling? When we are in love, we, of course, don't ask ourselves this question. Yet, most of us will start wondering sooner or later – sometimes after a week of a whirl-wind romance, sometimes after a two-year relationship that seems to be heading toward marriage but not quickly enough, or even before we first spoke to the ob-ject of our affection. We want to know for sure – what will happen next? Is it worth it? Where is it heading?
Tarot's advice on these issues are really essential – the right questions and the right layouts can show what your partner really thinks, who you are in their eyes, how some of your choices can affect the relationship and what you don't know about your partner.
Even prior to your visit to the Tarot reader, you can make some important conclusions about the future of your relationship. In many Eastern countries there still exists a very useful tradition – before engagement a bride or a groom go to the neighborhood where their partner lives and find out everything they can about the family from the neighbors. Half of our success and problems stem from the role models that we had in our families. What is the relationship between your partner's parents? Are they still together? Do they love each other or do they "bear with" each other? What can they do in a relationship towards each other? Does the mother have a career, or has she dedicated her life to her family? Does the father work or live a life as a coach potato? Even if your partner is not really close with the family and desperately doesn't want to follow the parents' model, some habits may reveal themselves subconsciously. By no means should this be a verdict – if we know what the points of "contention" might be and what traits might be demonstrated in different circumstances, we can have a better understanding of the future and plan for some preventive means, if necessary.
The second very important sign of what your future might look like are values that the person has. While it is not very likely that different tastes in food or books will break your future marriage, everything can happen. Compatibility or lack thereof in views on love, care, freedom, trust or security are really very important. It does not require a philosophical dispute with your partner – it is enough to observe how they behave. Where do the limits of his or her personal space lie? Are you ok with them? Do you like the way he or she treats the employees or waiters at a restaurant you dine? Does he or she listen to what you tell him or her, or he or she simply pays no attention? Remember, there are no "correct" or "socially acceptable" answers – what is important is how you feel and how much it aligns with your values and beliefs. Each couple is a separate unique living thing, so if something is quirky according to others, but for you and your partner it is acceptable and you enjoy the game, then everything works for you.
Finally, ask yourself – what do I need this person for? Try to peel off several "layers" to get to the core of topmost honesty. Do you need resources? Do you see your father/mother in him or her? Are you afraid of being lonely and, as a matter of fact, you don't care who to be with as long as you are not alone? Is it convenient to be together?
The answer to this complicated question often helps look at your relationship from a different angle and understand what you are willing to do for it and how you want for it to develop. As a result, you will save yourself from disappointment or getting hurt in the future.
Take care of yourself and make a conscious choice having all the information available. Most importantly, be happy.
To get a recommendation on the future of your relationship with the Tarot
you can call or send a message to
+38 097 777 5317
(Viber, WhatsApp), or send an e-mail
urban.tarot.reading@gmail.com
.