Archetypes in Tarot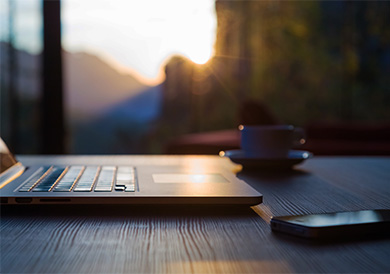 According to Tarot, an individual shall keep balance between all the four suits – the sharp mind of swords, the empathy and sensitiveness of cups, the strong will of wands and the reliability and practicality of pentacles. An ideal individual, of course. In real life, we rarely keep balance between all those qualities and some-times if we achieve success in one area our of life, we may feel that we "lag" in another one. We quickly solve the most complicated business problems but when it comes to flirting and relationships, we lose the ground under our feet. Or, we build a beautiful cozy home and surround our relatives with love and sup-port, yet we feel lost and timid every time we need to stand our ground at work or in communication with people we don't know well. It is natural and it is what makes each of us so unique and different. We have different innate qualities, be-liefs of our parents and family, convictions and habits, which make us who we are.
But what if we are not too satisfied with "who we are"?
Luckily, humans are incredibly flexible. Yes, it may seem that "changing someone is impossible" or even that "you can't teach an old dog new tricks". My experience shows that we are all masters of transformation if done right.
In order to understand ourselves or our partner better, improve those areas of our life where we feel less happy, I use archetypes.
This term was widely introduced by Carl Gustav Jung, one of the founding fathers of psychoanalysis. I use the notion of archetypes in a slightly different, non-Jungian sense, to designate those familiar since childhood, distinct images through which it is easier to try on specific character traits and behavioral patterns. I think that characters of Ancient Greek mythology are the best fit for this purpose – Athena, Artemis, Hera, Aphrodite – each of these goddesses embodies certain personal traits in the multiplicity of their manifestations. When we try on these images, we see more clearly where we are now, what we need and who we could "imitate" to get what we lack.
Suppose, you have a great career but you would like a better personal life. What will we do in this case? First, we will identify and review your conceptual framework. Understanding of "happy personal life", "ideal man", "great lover" is individual and may vary greatly. Since we are growing, developing and changing every day, the chances of getting confused and "taking the wrong way" are very high. Not infrequently, our ideal "picture" as seen on someone's Instagram page, does not really suit us – just like an extravagant outfit looking great on a singer, may not be the best fit for us, or "travelling across the world with my partner' or "four kids" in reality may not be the things that will make us happy. That is why we listen to ourselves and find the happiness that is ours. Work with Tarot is great because it helps reveal seemingly small, insufficient details of both relationships and image. To understand and to realize how others see us, what should be developed or introduced into our image. Being sexy means what? Being like Vira Brezhnieva or Eva Green? Or maybe like Nabokov's Lolita? When giving ourselves answers to these questions, we find traits which we can "play", "develop", "imitate" or reinforce what we already have to fill those areas of our life where we feel some gaps.
To sign up for a tarologist's consultation to find answers to important questions and define the archetype
you can call or send a message to
+38 097 777 5317
(Viber, WhatsApp), or send an e-mail
urban.tarot.reading@gmail.com
.